Learn to better understand and influence your horse, without compromising your relationship or your horse's individuality.
Find emotional, mental, and physical balance in your horsemanship while improving balance, communication, and awareness. Through the methods of Tellington TTouch Training®, Connected Riding® ;and the Surefoot Equine Stability System® Mandy Pretty will help you get; In Touch With Your Horse no matter what your level of ability or discipline.
Mandy Pretty's supportive, fun, and concise teaching style allows students (both human and equine) to understand the exercises, gain confidence, and improve self awareness and balance without excessive stress, repetition, fear, or pain. Combining the complementary fundamentals of the Tellington TTouch Method and Connected Riding, both rooted in Classical Principles of correctness, Mandy can help horses and riders of all disciplines find harmony, respect, and trust - mutually.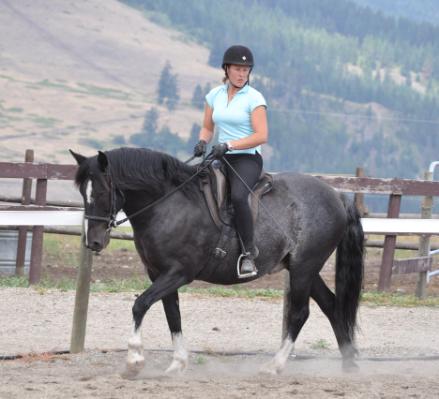 Mandy teaches many clinics focusing on the Icelandic Horse and their unique gaits, temperament, and needs. To find out more please contact Mandy directly.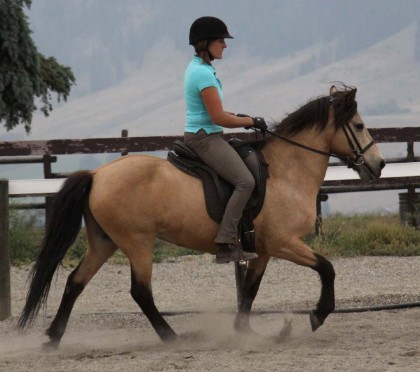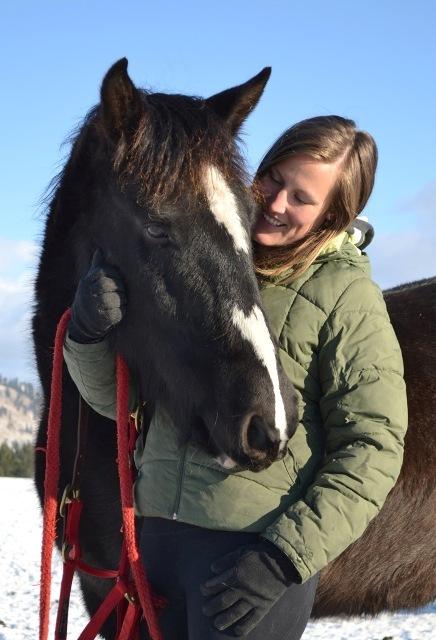 Teaching riding and training clinics throughout Canada, Australia, and the United States, Mandy brings her knowledge, humor, positivity, and patience to students of all ages. Her mission is to help see horses beyond their innate instincts, recognizing concrete reasons for behavior and finding pragmatic yet forward thinking solutions to problems for horses and riders.
When at home in Vernon, British Columbia, Canada, Mandy is available to teach Connected Riding Lessons for all levels, take horses in for training, as well as instruct riding and training clinics.
"Like all great educators she is as effective with young (and old) beginners as she is with advanced competitors. Her patience and attention to detail as well as the big picture spring from her devotion to horses and rider. You sense this as soon as she observes your posture and begins making subtle corrections that improve the way you sit on a horse, move with a horse and become one with a horse; hours later, sitting more comfortably at your desk, you are aware in your spine and core muscles that her teaching extends beyond the arena. " -Jody (Stanford, CA)