Equine Experience - Pony Parties
Give you child the gift of experience rather than "stuff" this year. Not your typical "Pony Ride", Equine Experience Pony Parties are the ultimate experience for the little horse lover in your life.
Equine Experience Pony Parties are much more than getting lead around the arena. Each experience begins with a short safety brief followed by the assignment of their very own "pony" for the session. Your child and their friends then groom, brush, braid, and beautify their mount as they see fit. Once the grooming session is complete, the mounts are tacked up and the riding begins. Depending on the child's level of balance and confidence, they can ride independently through our indoor obstacle course or, weather permitting, on our riding track.
Safety is our main concern and the horses are trustworthy, reliable mounts who have years of experience. In addition to our wonderful equine facilitators, Mandy, the human one, is a highly skilled horse person with decades of experience and many year of teaching internationally.
The session ends with short groom and a "thank-you" cookie to our four legged teachers. Each child will go home with a souvenir poster and colouring page to remember their experience with.
Depending on the size of the group the entire session lasts 60 to 90 minutes. Ages 4 to 14; for groups of 3 to 8 children.
Cost: $40 per child plus gst. Downloadable Insurance Waiver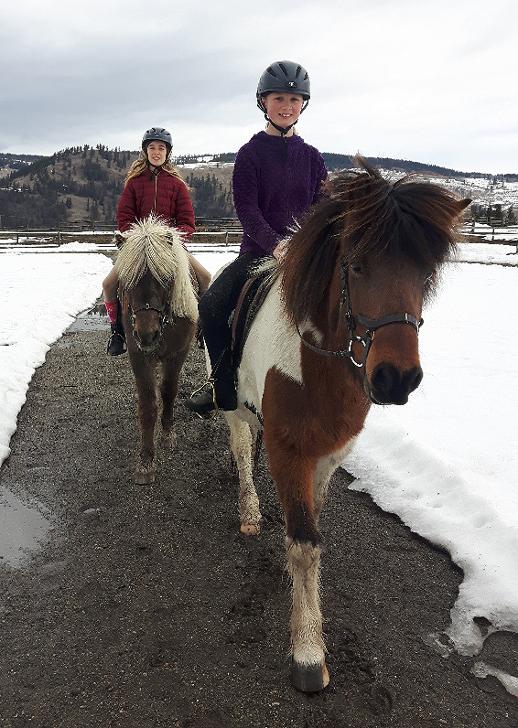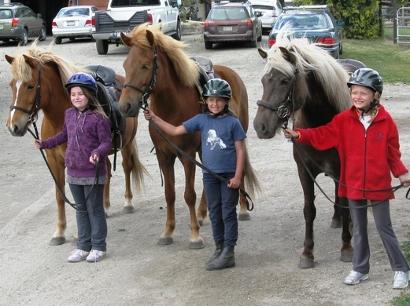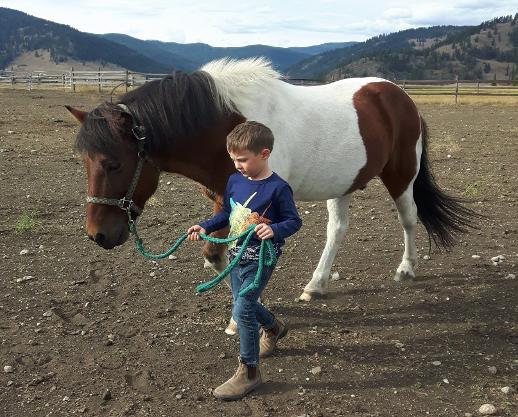 © Copyright In Touch With Your Horse