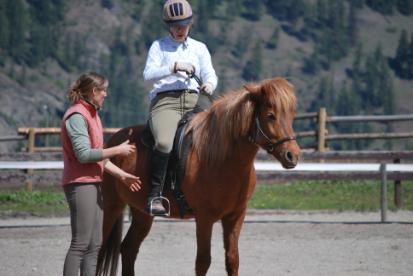 Throughout the year Mandy offers private or small group lessons in the Okanagan Valley in British Columbia, Canada or in conjunction with one of her workshops offered in various locations.

Lessons are geared toward safety, progression, respect for horse & rider and of course fun. Mandy follows the principles of Connected Riding®with each horse and human student. This method honours classical principles and fundamentals but teaches them in a way that recognizes modern understanding of bio-mechanics, function, learning and psychology.
Any level of rider, in any discipline can benefit from this unique approach to riding which helps riders identify habitual bracing patterns and become more subtle, effective, and comfortable in the saddle.

From the horse's point of view, lessons will help identify and address behavioural or performance issues through low-stress, bio-mechanically function exercises.
If Icelandics are your passion, or you are just curious, take advantage of Mandy's lifelong knowledge and take a lesson that will help you understand and influence the 5 gaits, without sacrificing a bio-mechanically healthy posture for horse or rider.

Horses are available for use at lessons held at The Icelandic Horse Farm in Vernon, BC.

Please click here if you would like to organize a lesson day at your barn.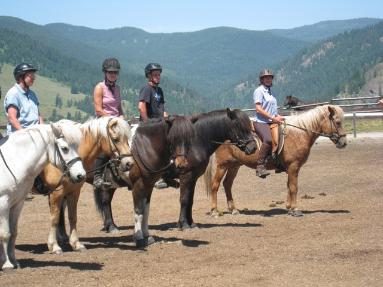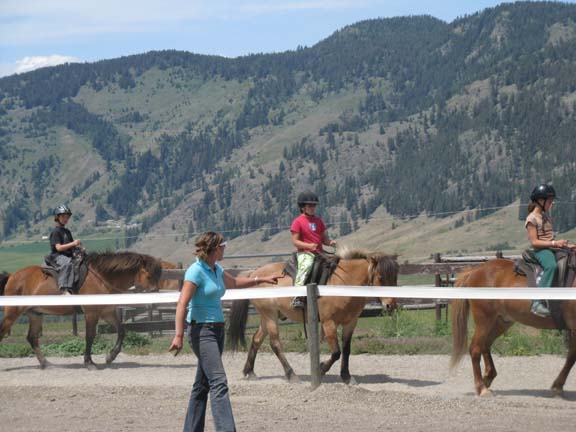 "Rare is the teacher or professor who possesses the understanding, patience and generosity Mandy brings to her students and to horses. As a teacher of art history, not a day goes by when I don't try to incorporate some aspect of her enlightened approach to education in the classroom, and at the end of the day the lifelong love of horses she instilled in me remains as fiery as ever."
- Jody (Stanford, CA)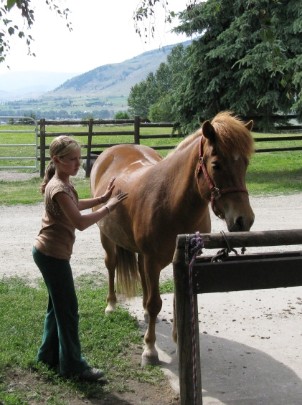 No lesson program in your area? No problem.
for information about online lessons.
Lesson Rates:
One hour Private - $50 (w. own horse)
$60 (w. lesson horse)
1/2 hour Private - $30 (w. own horse)
$35 (w. lesson horse)
*Semi private lessons price reduced $10 per person*
(in BC GST applies)
~ All lessons include complimentary pre-ride rider bio-mechanics check & a mini groundwork lesson.
For package rates please
contact
Mandy.